About jefflewis.net, Jeff's Lunchbreak, and Jeff Lewis
What is jefflewis.net?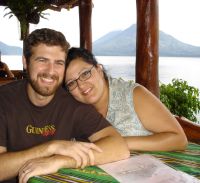 This is my own little corner of the web, where I can show off some of the things I've done, provide some useful information, or just get on my soapbox and rant. Since its beginning as a few pages on my school account years ago, this site has grown in fits and spurts to what you see today, getting its own domain and going through a few face lifts along the way.
There are two main sections - the static pages, which you can get to through the menu above, or with handy dandy icons on the homepage, and my blog, Jeff's Lunchbreak. The blog now gets most of my attention, with a goal of at least one post per week, but I still update the static pages from time to time.
If you want a place to get started, the home page has a list of the 10 most popular pages from last month (updated as time permits). They're not necessarily my favorite pages, but I figure they're popular for a reason.
For the latest changes to this site, look at the Website Update section of the blog.
What is Jeff's Lunchbreak
Jeff's Lunchbreak is my blog, named, appropriately enough, because my lunch breaks are the main time when I get to work on it. The downside is that when I get particularly busy at work, I don't have time to write anything new.
The tagline describes the focus pretty well, "A skeptical blog discussing evolution, aviation, religion, and anything else I feel like" (perhaps I should add politics in there as well, as I've begun discussing that more). While I'll write about anything I find interesting, the main theme has been skepticism. Whether discussing religion, politics, or debunking urban legends, my main focus has been trying to determine the truth about those issues. I haven't been entirely dispassionate, but I haven't really ranted and raved as much as I'd originally expected.
The blog has definitely grown to more than what I'd thought it was going to be. I'd originally intended for it to be a place where I could post short entries without doing any real research on what I was writing about, a place to rant and rave without soiling my main site, which I'd intended to keep updating regularly. It didn't really work out that way. The blog has pretty much taken over the site. My entries range from the short rants I'd originally intended, to multi-page, well researched articles. Now I'm doing good if I update the old static portion of this site once per year.
I think I've pretty much found my rhythm, so I don't expect there to be much change to the focus of the blog in the future. I'll keep on looking skeptically at religion, debunking urban legends, and spending more time than I should on the creation/evolution controversy. Hopefully I'll come up with some new posts that can educate some people, and maybe if I'm lucky, I'll even pick up a few more regulars.
If you're one of the select few people who's browsed this site before, that description may seem familiar. That's because I adapted it from the entry, 5 Years of Blogging. Follow that link if you want to see my favorite blog entries from my first five years of blogging, and a few other interesting tidbits (interesting to me, at least).
Who is Jeff Lewis?
In the grand tradition of personal websites, here is a random collection of facts about me. If you want to know more, read the site, and you'll probably learn a thing or two (keeping in mind what I wrote in The Misleading Image of Bloggers).